The Power of the Pause
The Power of the Pause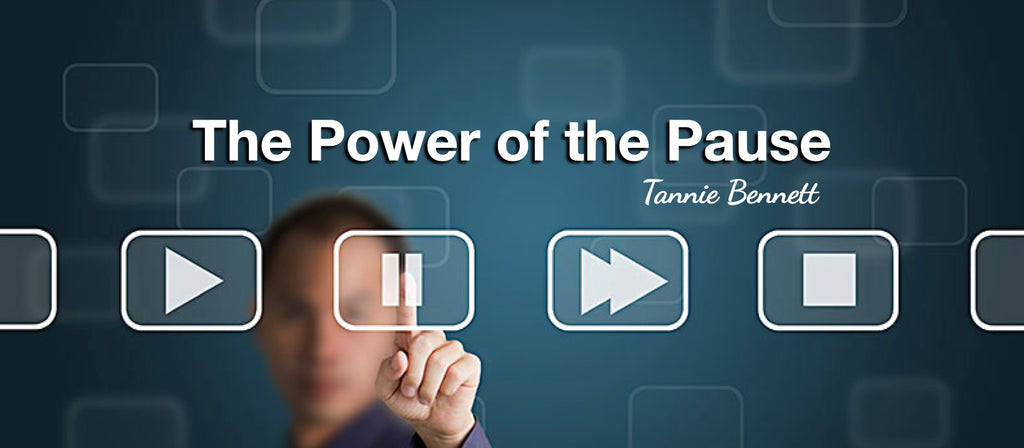 Today, in a world where time is moving so quickly and you can connect to information, friends and family with the click of a button, there are still times when you need an old-fashioned pause in the hustle and bustle of daily life.
When was the last time you took time out of your day just to breathe and ponder the things you have come to love and enjoy?
If you don't take the time to create and imagine, then you will rush into the future with the same old backpack on your back, feeling the same and reacting to life situations the same.
If you are longing for change then it is important to give change a chance.  Here is how….
1. First think about what you want to change.
2. Next think about how you want it to change.
3. Third dream of exactly the change you want. If you could have the desires of your heart what that would look like?
When life get so busy that we can't stop to breathe and awaken our creative forces, life begins to get really frustrating and complicated.  You are each children of God, who Himself is a master creator. If you are not finding any joy in your life circumstances it is because you are not giving time to one of your basic needs - Creativity.
Give life a chance, give change a chance, learn to use your God-given inheritance and become the creator you were meant to be.
Join us here at The Oneness Center to learn how to awaken your creative forces and how to use them to bring peace and joy back into your life. Book a session, attend our monthly classes and workshops, such as Making Your Visions Come Alive or just stop by for a visit and let us help you get that amazing person you really are up and happy again. We have some amazing tools.